Regular price
Sale price
$8.00 USD
Unit price
per
Sale
Sold out
Share
Embrace Pure Nourishment with our Oatmeal Milk & Honey Soap 🌾🍯
Discover the perfect solution for oily and acne-prone skin with our Oatmeal Milk & Honey Soap. Specially formulated to treat and balance your skin, this luxurious soap offers a gentle yet effective cleanse to leave your skin feeling refreshed and rejuvenated.
Indulge in the richness of natural ingredients, starting with the moisturizing properties of goat's milk and vegetable glycerin. These ingredients work together to hydrate your skin, helping to maintain its natural moisture barrier while preventing excessive oiliness.
Nourish your skin further with the potent combination of sunflower oil, avocado oil, refined olive oil, argan oil, and jojoba oil. These precious oils are carefully selected for their lightweight texture and non-comedogenic properties, ensuring they won't clog your pores. Experience the silky-smooth sensation as these oils penetrate deeply to provide essential nutrients and restore balance to your skin.
Infused with the goodness of powdered honey and oatmeal milk, this soap provides a gentle exfoliation to help remove impurities and unclog pores, revealing a clearer and more radiant complexion. The natural antibacterial and antimicrobial properties of honey work to combat acne-causing bacteria, while oatmeal milk soothes irritation and reduces inflammation.
Our Oatmeal Milk & Honey Soap is not only a treat for your skin but also a visual delight. The addition of mica colorant adds a touch of elegance and allure to the soap, making it a luxurious addition to your daily self-care routine.
With a generous net weight of 223ml/7.5 to 8oz, each bar of our soap offers long-lasting nourishment and indulgence. Enjoy the soothing and calming aroma as it envelops your senses, creating a serene and blissful bathing experience.
Transform your skincare routine and embrace the purity of nature with our Oatmeal Milk & Honey Soap. Rediscover a harmonious balance for your skin and unveil a renewed radiance that emanates from within. Treat yourself to the nurturing embrace of nature's treasures. 🌾🍯
Note: Our Oatmeal Milk & Honey Soap is carefully packaged to ensure its freshness and quality. For external use only.
View full details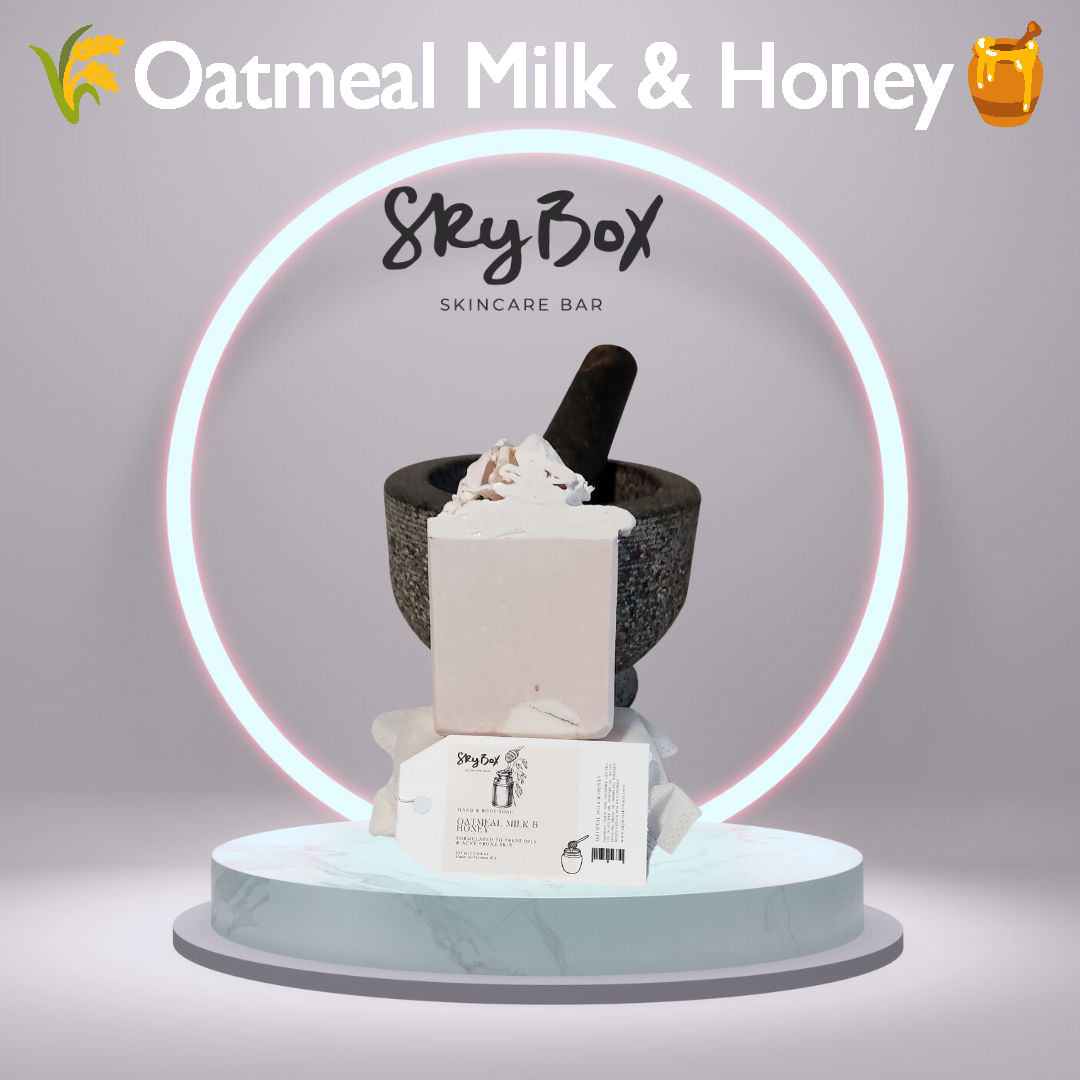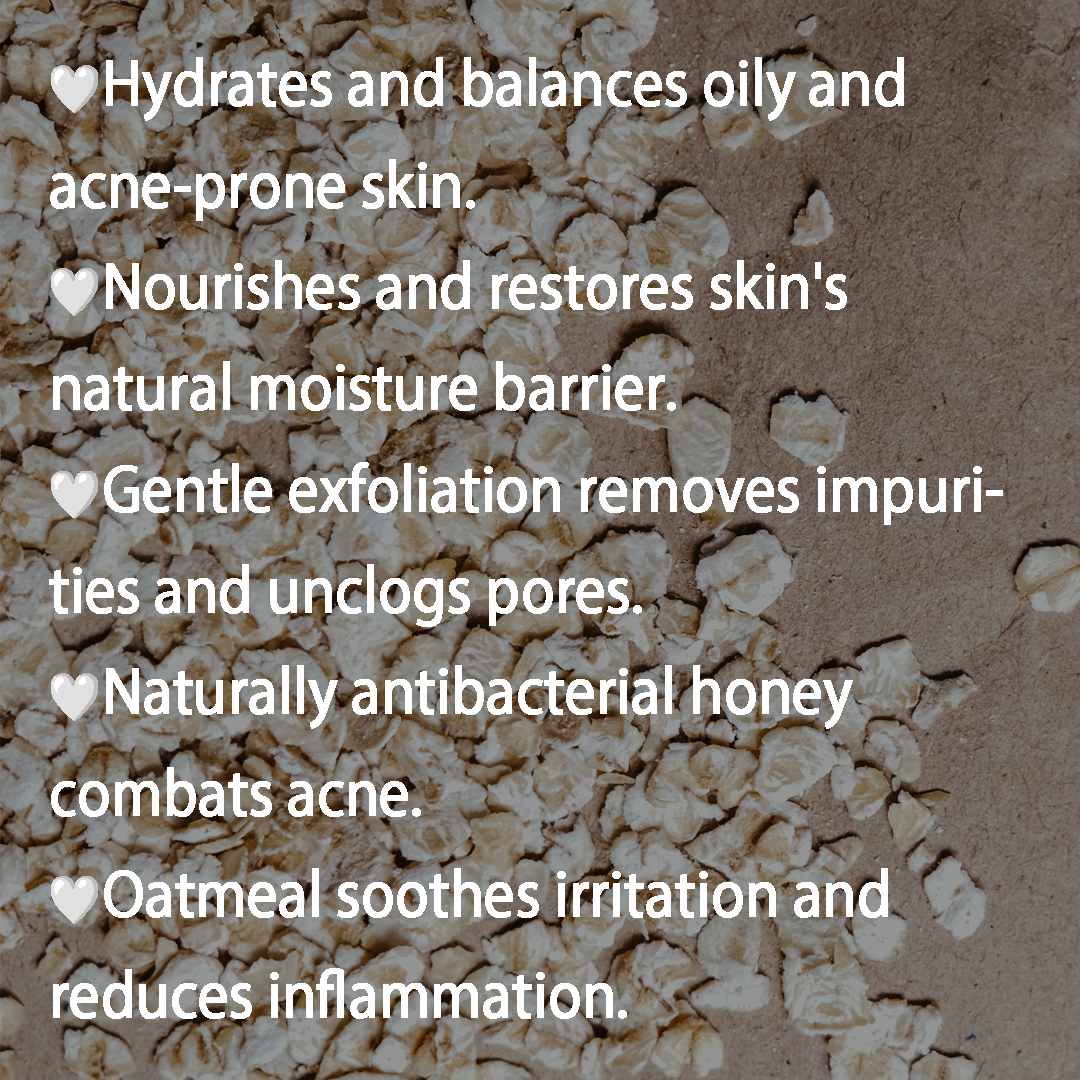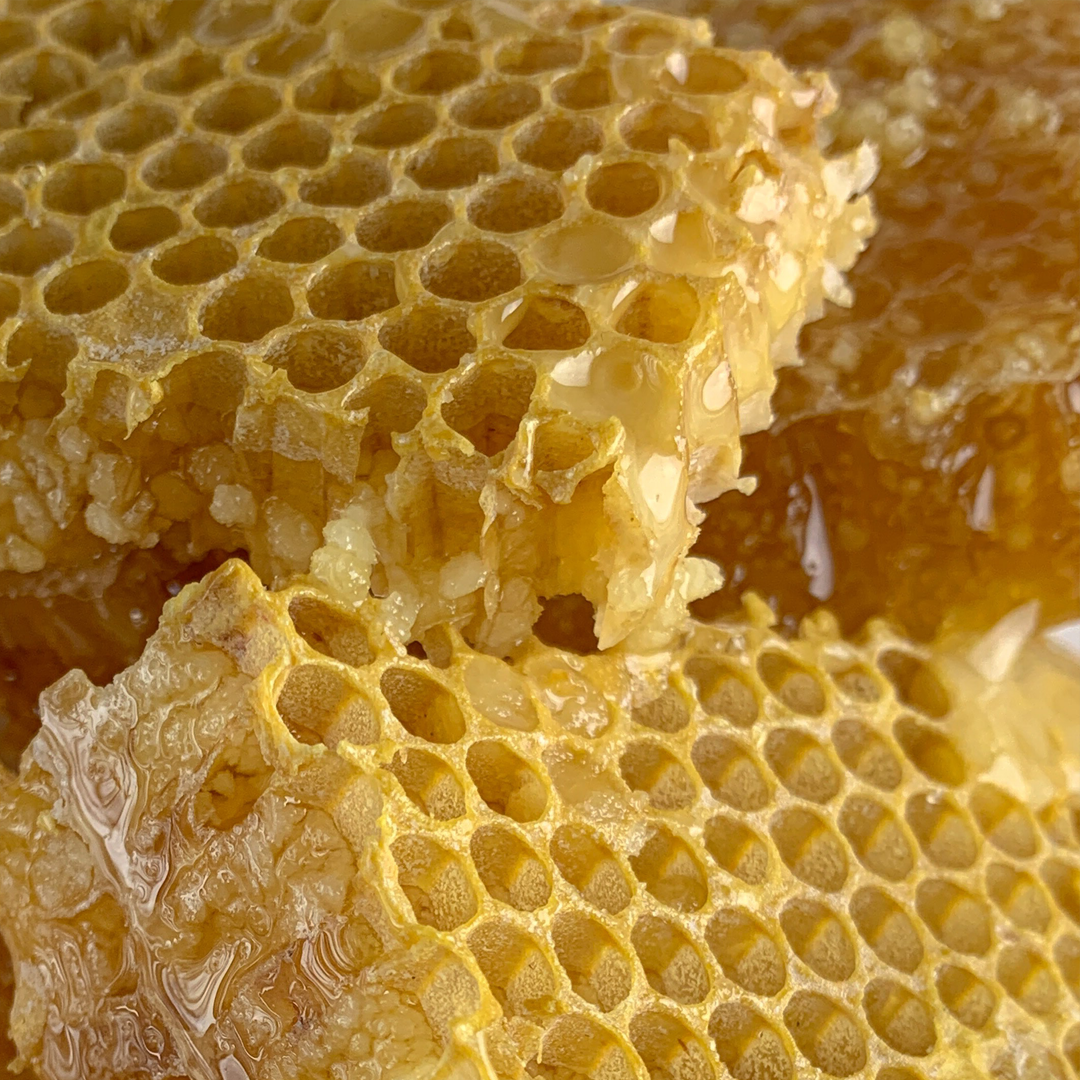 I love it!
I like the scent of the soap, lathers well, at it leaves the skin moisturized.
You'll be captivated by the attention to detail and the luxurious experience that awaits.
We invite you to explore our curated collection of skincare essentials, from nourishing soaps and lotions to indulgent body creams and exfoliators. Each product is crafted with care and passion, ensuring that your self-care routine becomes a moment of blissful rejuvenation.
Discover the transformative power of Skybox Skincare Bar and elevate your skincare journey to new heights. Pamper yourself with the finest ingredients, exquisite textures, and captivating aromas. Embrace the beauty of self-care and let us be your trusted companion on the path to radiant, healthy skin.