Regular price
Sale price
$8.00 USD
Unit price
per
Sale
Sold out
Share
Embrace Your Unique Beauty with our Scars to Your Beautiful Goat's Milk Bar Soap ✨🌹
Unleash the power of self-love and transformation with our Scars to Your Beautiful Goat's Milk Bar Soap. Specially formulated to address hyperpigmentation and scarring, this soap is designed to help you embrace and enhance your unique beauty.
Enriched with the goodness of Goat's Milk and Vegetable Glycerin, this soap delivers deep hydration and nourishment to your skin. Experience the moisturizing benefits that leave your skin feeling soft, supple, and rejuvenated.
Our unique blend of ingredients, including Unrefined Cocoa Butter, Black Soap Powder, Turmeric, and a combination of precious oils like Sweet Berry Infused Oil, Avocado Oil, Sunflower Oil, Refined Olive Oil, and Argon Oil, work harmoniously to target hyperpigmentation and scarring. These potent ingredients help to promote a more even skin tone, reduce the appearance of scars, and restore a natural radiance to your complexion.
Elevate your skincare routine with the comforting and grounding aroma of Spruce Essential Oil. Let this soothing scent envelop your senses, creating a moment of tranquility and self-care during each use.
At SkyBox Skincare, we believe that beauty lies in embracing your unique journey and celebrating the scars that tell your story. Our Scars to Your Beautiful Goat's Milk Bar Soap is a symbol of empowerment and self-acceptance. It reminds you to embrace your imperfections and cherish the beauty that shines from within.
Experience the transformative power of our Scars to Your Beautiful Goat's Milk Bar Soap. Let it be a reminder that your journey is extraordinary, and your scars are a testament to your strength and resilience.
Each bar of our soap is carefully crafted with love and dedication to bring you the highest quality skincare experience. Embrace the path of self-love and celebrate your beautiful, unique self with our Scars to Your Beautiful Goat's Milk Bar Soap.
Note: Our Scars to Your Beautiful Goat's Milk Bar Soap is formulated for external use only.
View full details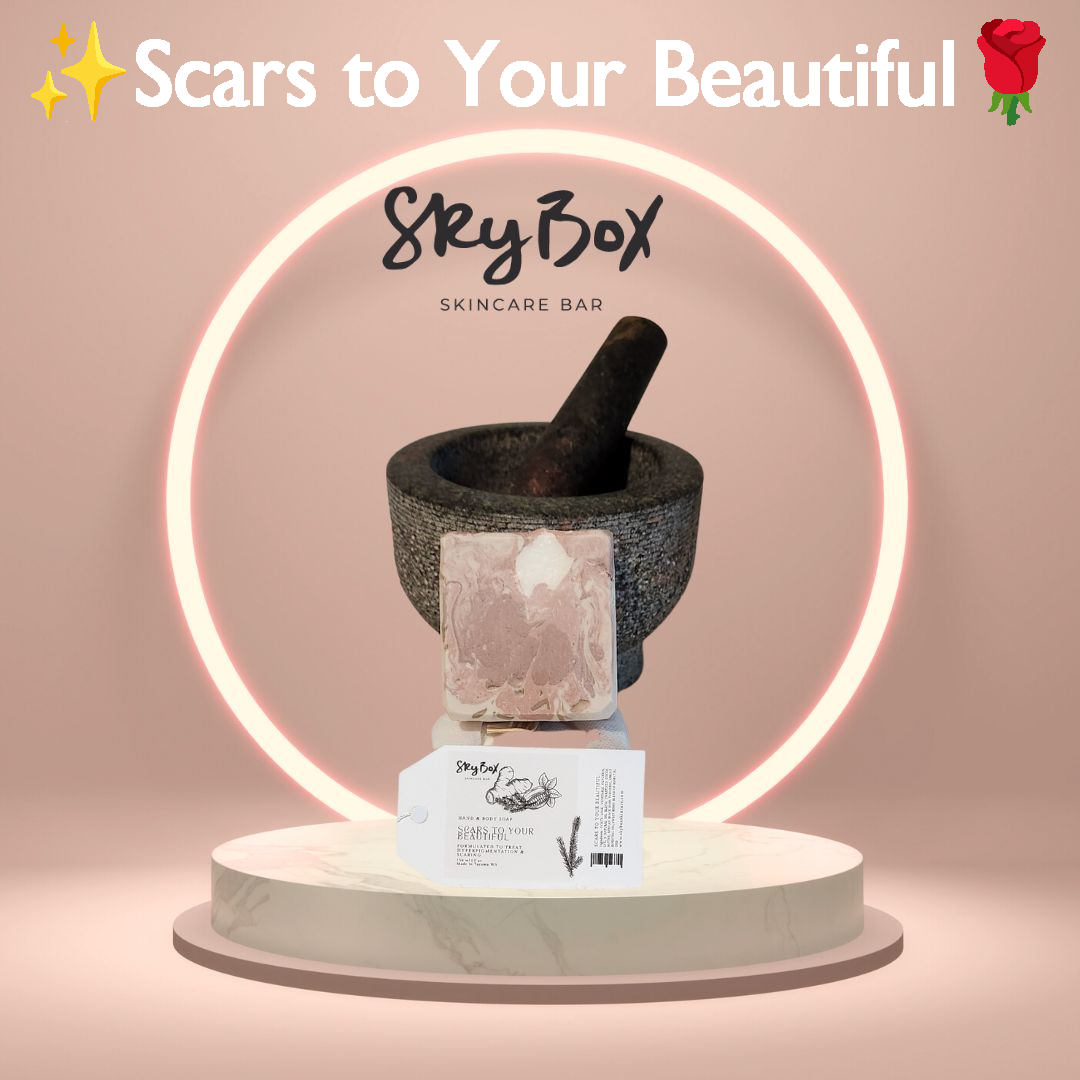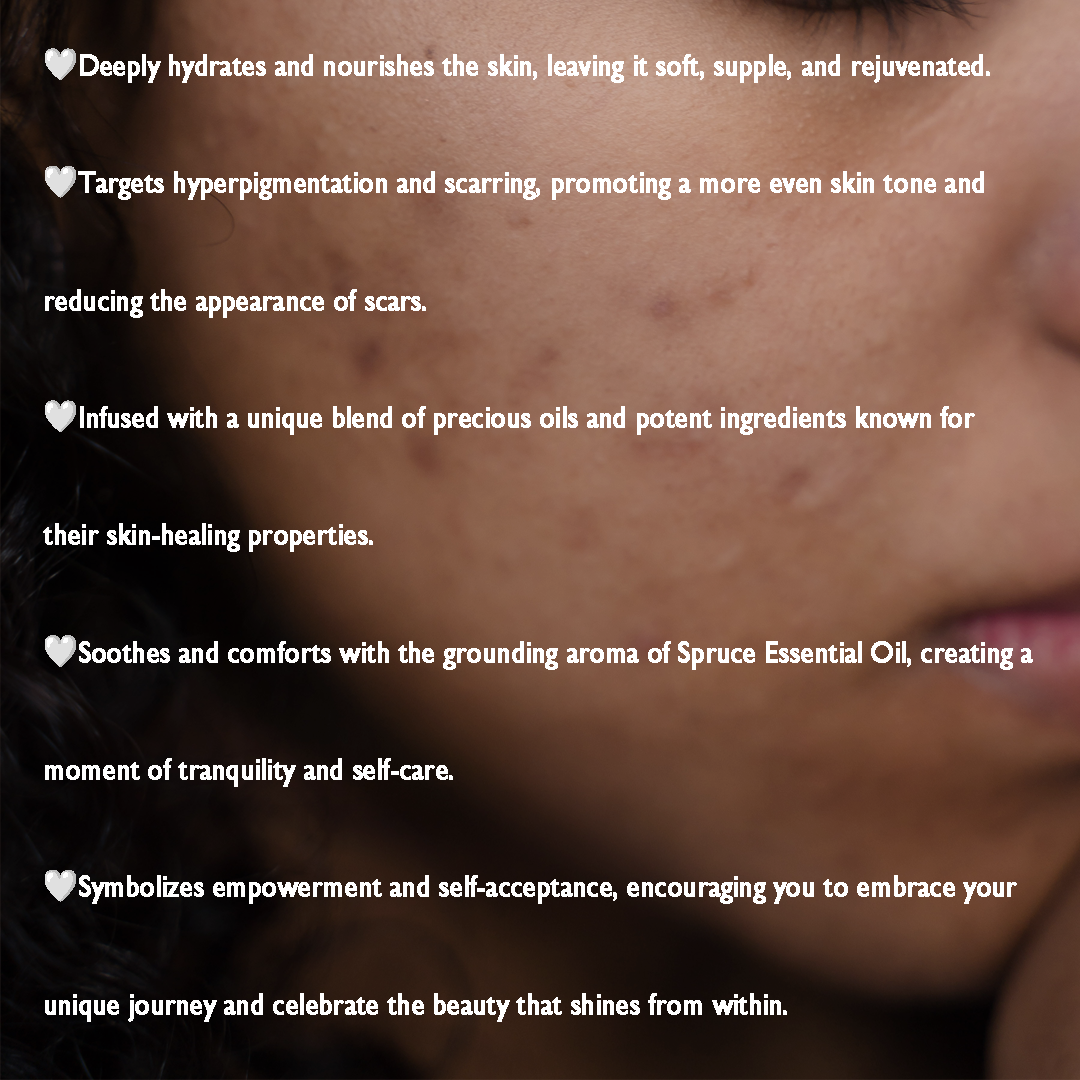 You'll be captivated by the attention to detail and the luxurious experience that awaits.
We invite you to explore our curated collection of skincare essentials, from nourishing soaps and lotions to indulgent body creams and exfoliators. Each product is crafted with care and passion, ensuring that your self-care routine becomes a moment of blissful rejuvenation.
Discover the transformative power of Skybox Skincare Bar and elevate your skincare journey to new heights. Pamper yourself with the finest ingredients, exquisite textures, and captivating aromas. Embrace the beauty of self-care and let us be your trusted companion on the path to radiant, healthy skin.