Regular price
Sale price
$5.50 USD
Unit price
per
Sale
Sold out
Share
🌴🥭 Experience a tropical paradise with our Papaya & Mango Lotion Bar, carefully crafted to quench the thirst of dry skin. Immerse yourself in the tantalizing scents of juicy papaya and luscious mango, transporting your senses to sun-kissed beaches and lush tropical gardens. 🌺🌴
💧🌿 Our expertly formulated lotion bar is a true oasis for your skin, combining a harmonious blend of nourishing oils like refined olive oil, argan oil, avocado oil, and sunflower oil. These precious oils work in harmony with natural beeswax, emulsifying wax, and soy wax to create a luxurious, velvety texture that glides effortlessly over your skin.
🌺✨ Infused with the goodness of papaya and mango oils, this lotion bar delivers a burst of vitamins and antioxidants to rejuvenate and protect your skin. Let the vibrant tropical scents transport you to a blissful state while the potent combination of shea butter, cocoa butter, and kokum butter deeply moisturizes and soothes even the driest, most irritated skin.
💛💦 Our Papaya & Mango Lotion Bar is designed for your convenience and pleasure. Simply warm the bar between your hands to melt its buttery formula, and allow it to envelop your skin in a veil of nourishment and hydration. Let the exotic fragrances transport you to a tranquil oasis as you indulge in a moment of self-care and rejuvenation.
🌴🥭 Embark on a sensory journey and give your skin the tropical vacation it deserves with our Papaya & Mango Lotion Bar. Let the invigorating scents and sumptuous formula transport you to a world of pure bliss and restore your skin's natural radiance. It's time to pamper yourself with a touch of paradise. 🌺✨
View full details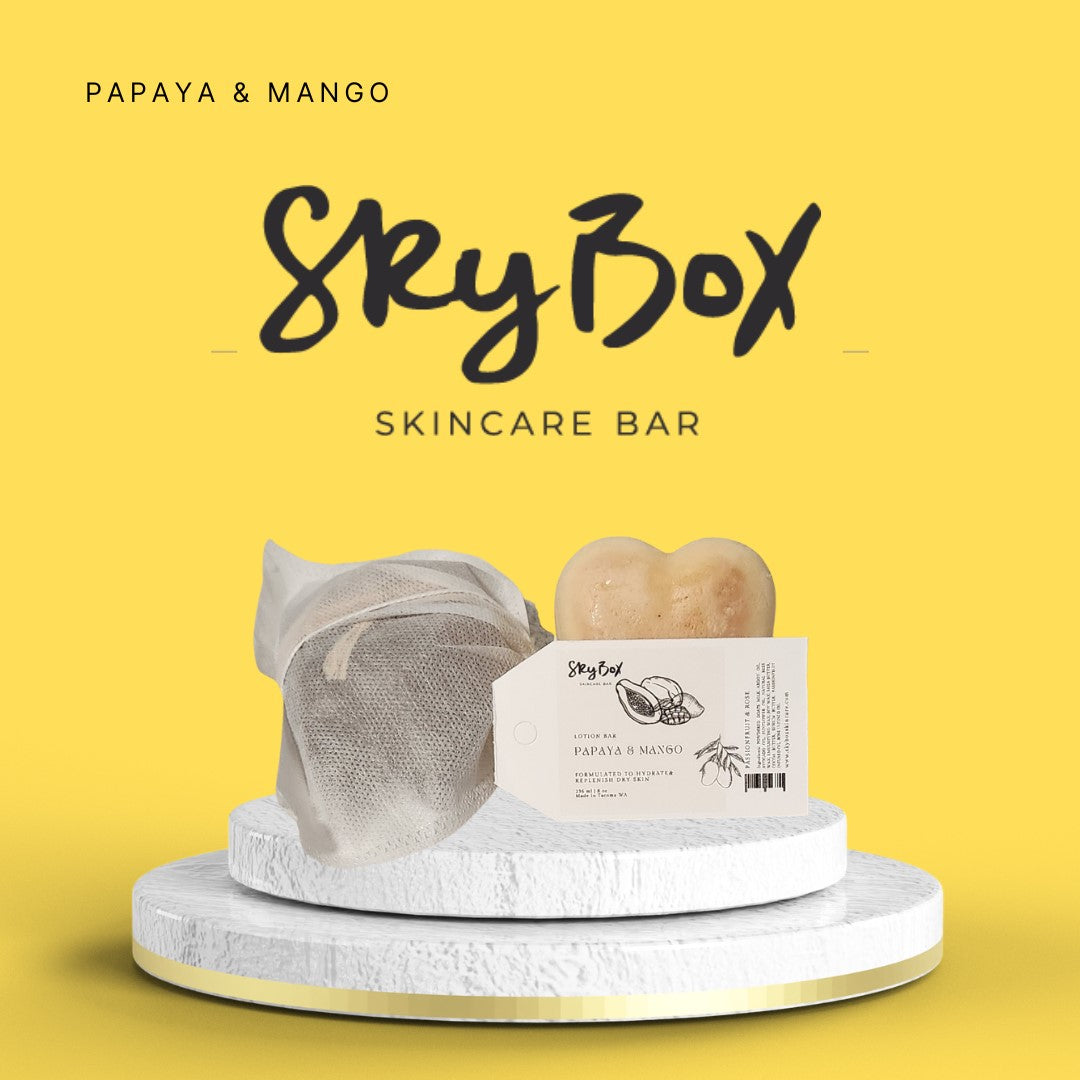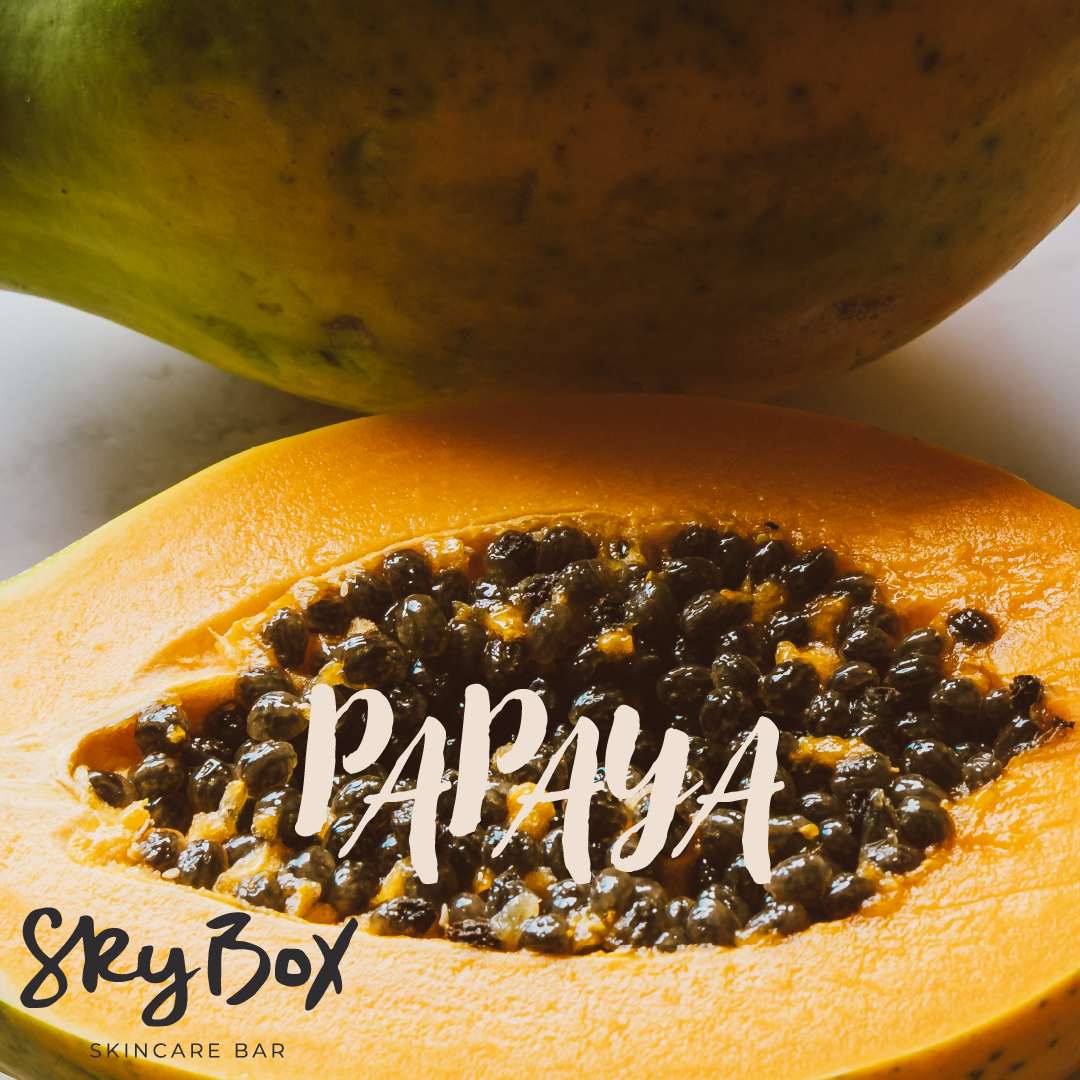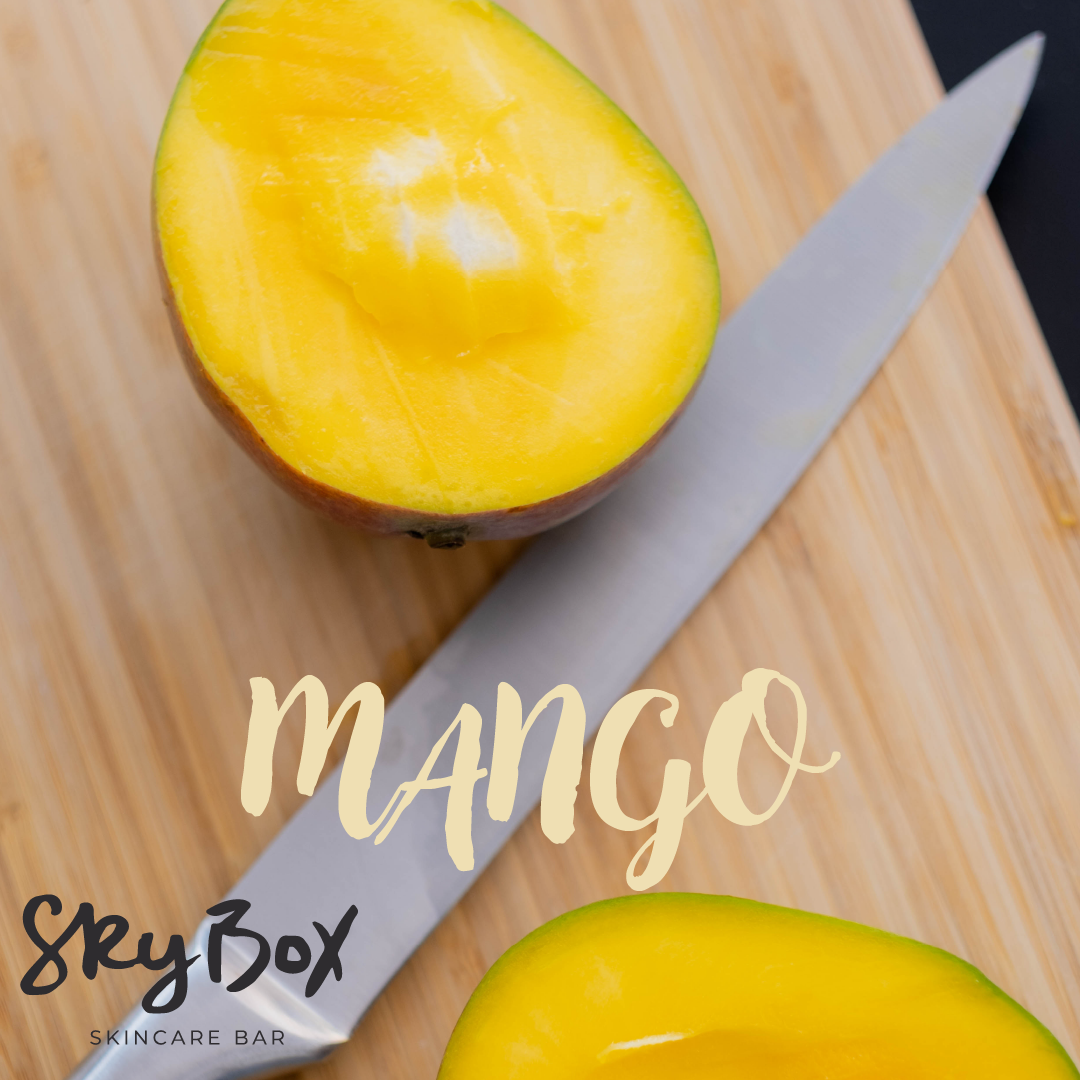 You'll be captivated by the attention to detail and the luxurious experience that awaits.
We invite you to explore our curated collection of skincare essentials, from nourishing soaps and lotions to indulgent body creams and exfoliators. Each product is crafted with care and passion, ensuring that your self-care routine becomes a moment of blissful rejuvenation.
Discover the transformative power of Skybox Skincare Bar and elevate your skincare journey to new heights. Pamper yourself with the finest ingredients, exquisite textures, and captivating aromas. Embrace the beauty of self-care and let us be your trusted companion on the path to radiant, healthy skin.