Regular price
Sale price
$5.50 USD
Unit price
per
Sale
Sold out
Share
Indulge your skin with our Cucumber and Honeydew Lotion Bar 🥒🍈
Specially formulated to soothe and moisturize dry and flaky skin. Our lotion bar is packed with nourishing ingredients like argan oil, avocado oil, and a blend of natural butters, including shea butter, cocoa butter, and kokum butter.
The addition of powdered goat's milk not only adds a creamy texture but also provides a natural source of lactic acid, which helps to exfoliate and brighten the skin. Our lotion bar is also infused with cucumber and honeydew oils, known for their hydrating and rejuvenating properties, leaving your skin feeling soft, supple, and revitalized.
Our lotion bar is easy to apply, simply warm it in your hands to release the moisturizing oils and then massage into your skin. The natural beeswax and soy wax provide a protective layer that locks in moisture, leaving your skin feeling hydrated and refreshed all day long.
Each bar comes in a convenient 188ml/4oz size, perfect for on-the-go use or as a luxurious addition to your self-care routine. Treat your skin to the nourishment it deserves with our Cucumber and Honeydew Lotion Bar.
View full details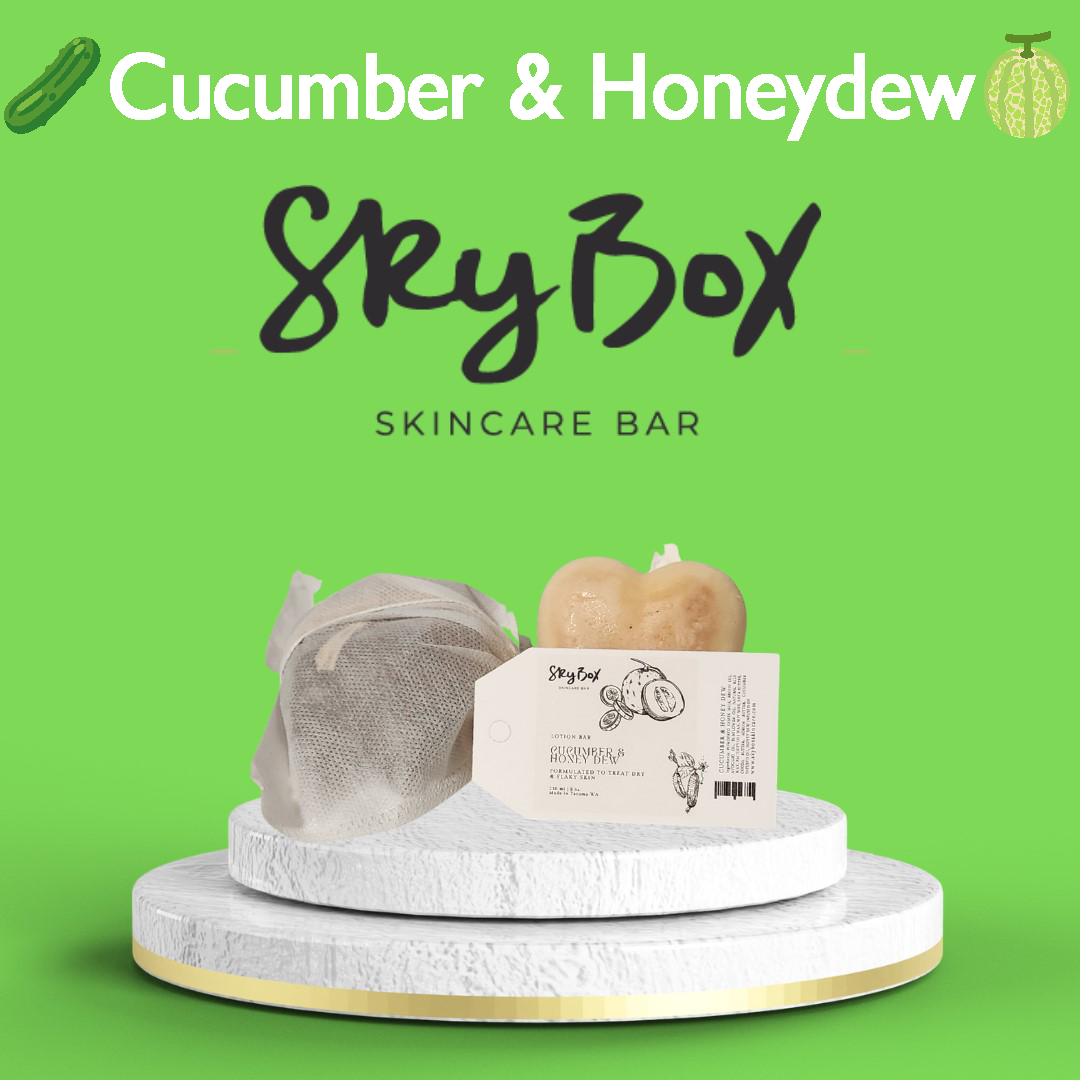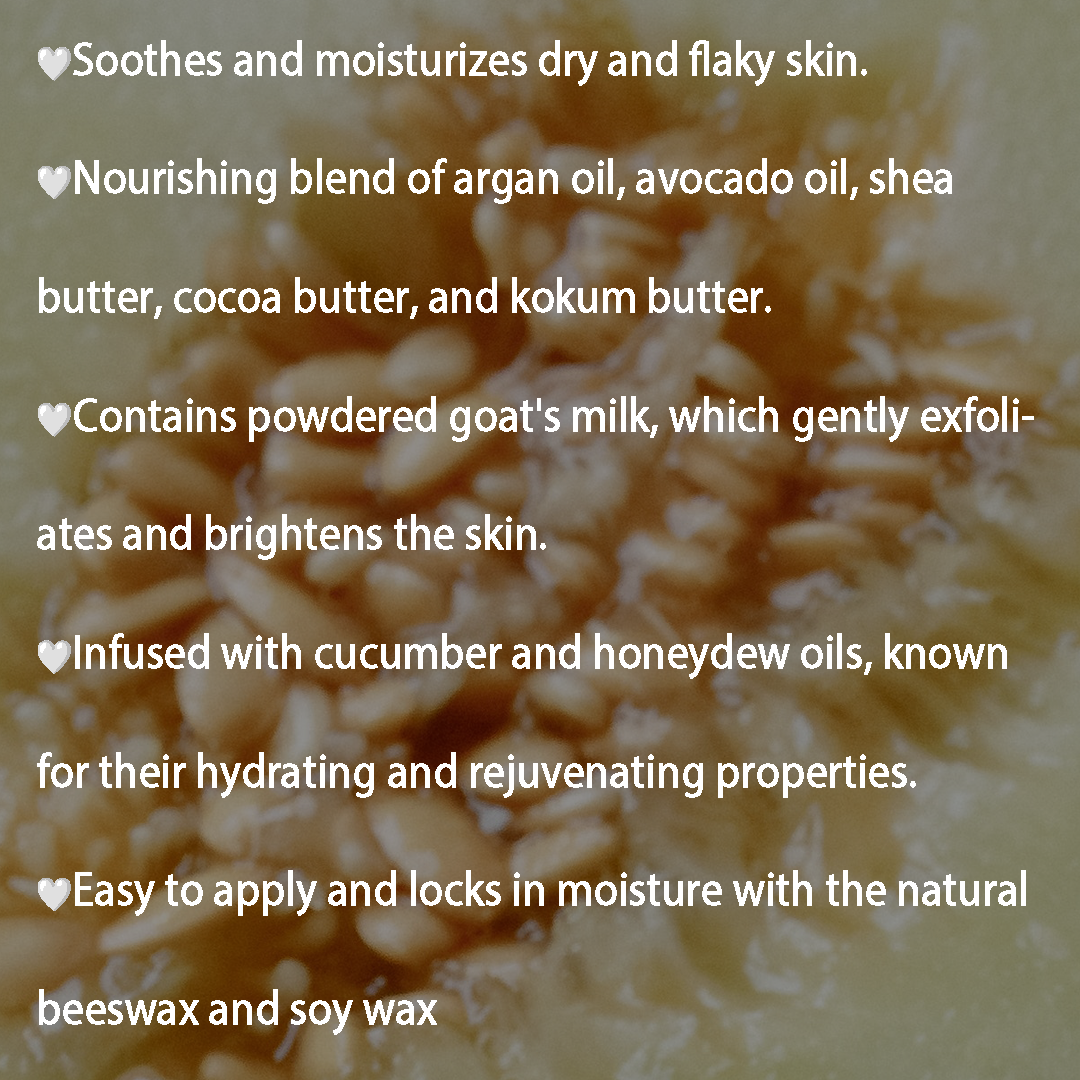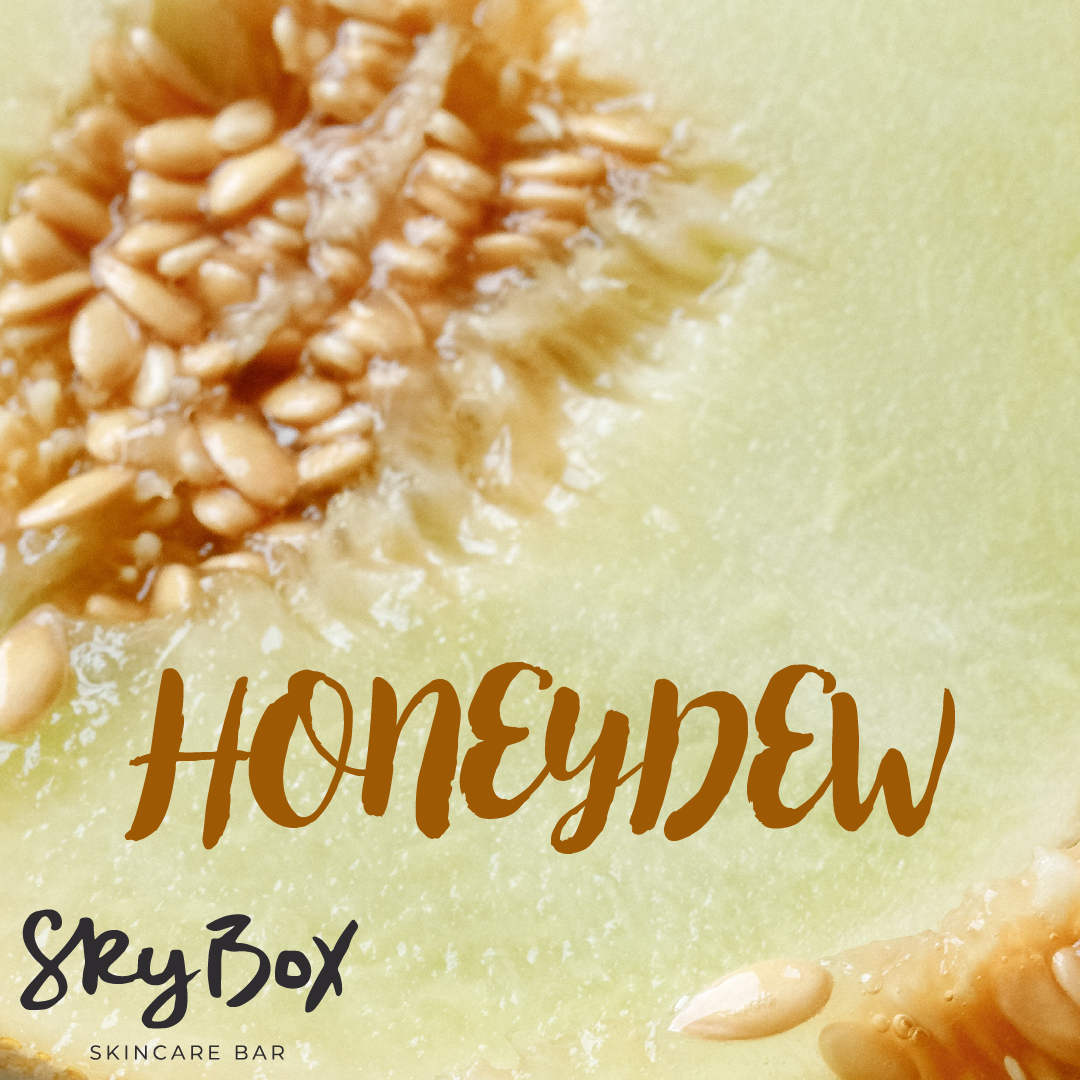 Love It
First off I love the scent and it makes my skin feel so soft. This is a must buy. I will be buying more soon..
You'll be captivated by the attention to detail and the luxurious experience that awaits.
We invite you to explore our curated collection of skincare essentials, from nourishing soaps and lotions to indulgent body creams and exfoliators. Each product is crafted with care and passion, ensuring that your self-care routine becomes a moment of blissful rejuvenation.
Discover the transformative power of Skybox Skincare Bar and elevate your skincare journey to new heights. Pamper yourself with the finest ingredients, exquisite textures, and captivating aromas. Embrace the beauty of self-care and let us be your trusted companion on the path to radiant, healthy skin.